Drop Dimensions
A downloadable game for Windows, macOS, and Linux
"Where am I? What is this place? This is not my home.. some times it feels like home but then it changes and I am somewhere else again. Broken crystal fragments everywhere. Space. Dust. And always the giant crystal looming behind all vision."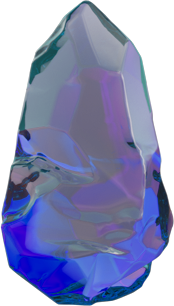 Welcome to Drop Dimensions!

Drop is an endless runner with short enough sessions for quick casual plays and enough features and unlockables to fill more hardcore sessions.
Select a starting difficulty and drop straight in grabbing as many crystal shards and powerups as you can whilst staying alive. Survive long enough and the dimension will collapse taking you somewhere new - be warned though! Each dimension shift will be more unstable than the last constantly causing the difficulty to increase!
Features:
RPG-lite features allowing you to level both your account and your active character
Multiple characters to unlock, each with their own unique abilities that get stronger as they level
Multiple stages to discover as the world transitions from one to another in a single play through
Real time leaderboards and ranking - you'll see your ranking go down in real time as other players beat your score, yikes!
Rival system that will target a player a little above you in the leaderboards to aim for - you'll see their avatar in your current level when you pass them!
Passive Quests (optional, requires 2 characters unlocked) if you're the kind of person who likes to know something is being achieved even if you're not playing!
In game achievements system that gives you prizes for hitting mile stones
A bunch of collectibles including character cards, trophies, lore fragments which tell the story and one-use power ups to take into a run with you
Loot Boxes! Hey, not the pay to win kind! These are earned or found and can contain all kinds of treasure!
Keyboard or Gamepad - use the options menu to remap your controls how you see fit.
If you find any bugs or run into any problems please report them to us and we'll get them sorted ASAP. If the game gains any popularity then you could expect to see new stages, characters and features added in future updates - feel free to share your ideas with us!

Purchase
In order to download this game you must purchase it at or above the minimum price of $1 USD. You will get access to the following files:
drop-dimensions-osx-x64.zip
217 MB
drop-dimensions-linux-x64.zip
217 MB
drop-dimensions-win-x64.zip
217 MB